Baltimore Orioles' Trey Mancini goes to bat for kids facing food insecurity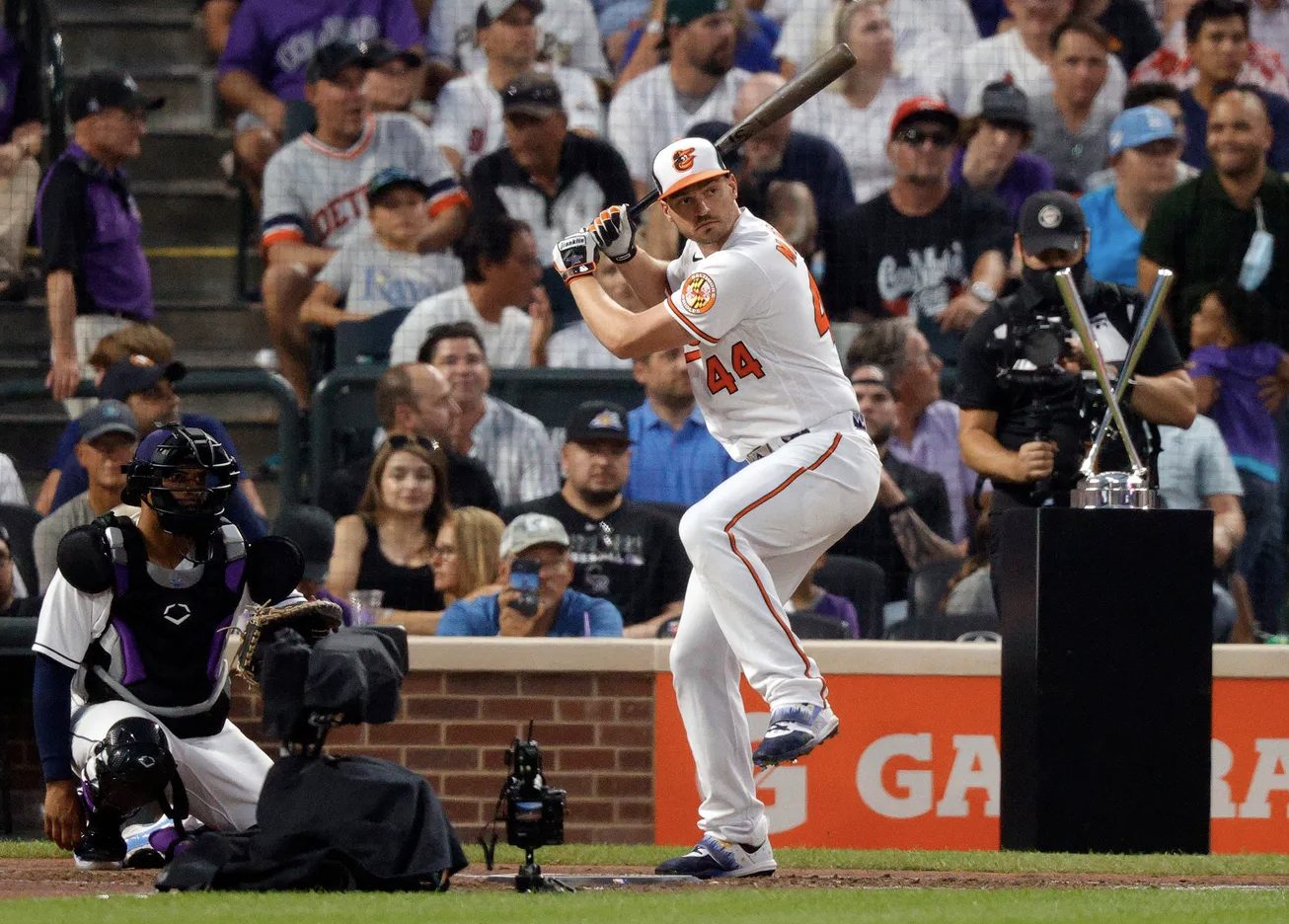 Trey Mancini, a professional baseball first baseman and outfielder for the Baltimore Orioles, participated in the MLB 2021 Home Run Derby in Denver, Colorado, on July 12. He teamed up with Pepsi Stronger Together—and for every home run that he hit, Pepsi pledged $250 to the Trey Mancini Foundation to benefit Blessings in a Backpack!
The Orioles star, a stage 3 colon cancer survivor, missed the 2020 baseball season due to treatment and recovery. So he was excited to step up to the plate for this year's Home Run Derby.
"I'm just trying to appreciate everything all day, but there are nerves early on, I'm not going to lie. But, being in this atmosphere is incredible, especially considering where I was a year ago," said Mancini. "I was two months out from finishing treatment. I'm really, really appreciating this a lot."
Mancini hit off Notre Dame pitching coach Chuck Ristano, who pitched to Mancini when he won the 2012 Big East Home Run Derby. Ristano promised Mancini back then that he'd throw to him again, should he ever be in the major league event. Their reunion at the Derby was also an opportunity to honor a Notre Dame teammate, Ricky Palmer, who passed away from brain cancer last year.
In the first round of the Home Run Derby, Mancini scored 24 home runs to beat Matt Olsen of the Oakland A's. Then, moving to the second round, he defeated Trevor Story of the Colorado Rockies, 13-12. Finally, Mancini went up against the reigning champ Pete Alonso of the New York Mets. He finished the night with an impressive 22 home runs compared to Alonso's 35.
As a result of Manici's impressive performance at the Home Run Derby and Pepsi's generous commitment, $14,750 will be donated by the Trey Mancini Foundation to Blessings in a Backpack and help provide over 3,685 hunger-free weekends next school year.
About The Trey Mancini Foundation
Mancini wanted to use his platform to show those battling cancer that there's life after treatment. So he's taking every opportunity to showcase the causes near to him as well. The Trey Mancini Foundation supports those facing illness, empowers those suffering from emotional trauma, and helps those experiencing hardship.
The Trey Mancini Foundation began partnering with Blessings in a Backpack in spring of 2021. Their support has helped provide bags of ready-to-eat food for 200 children at the Baltimore Boys and Girls Club. Better test scores, improved health, and increased attendance have all been attributed to the success of the Blessings program.
Blessings in a Backpack wants to thank Trey Mancini, The Trey Mancini Foundation, the Baltimore Orioles, and Pepsi—this is a HUGE HOME RUN for the kids!