Local farm helps bring 500 dozen eggs to Frederick families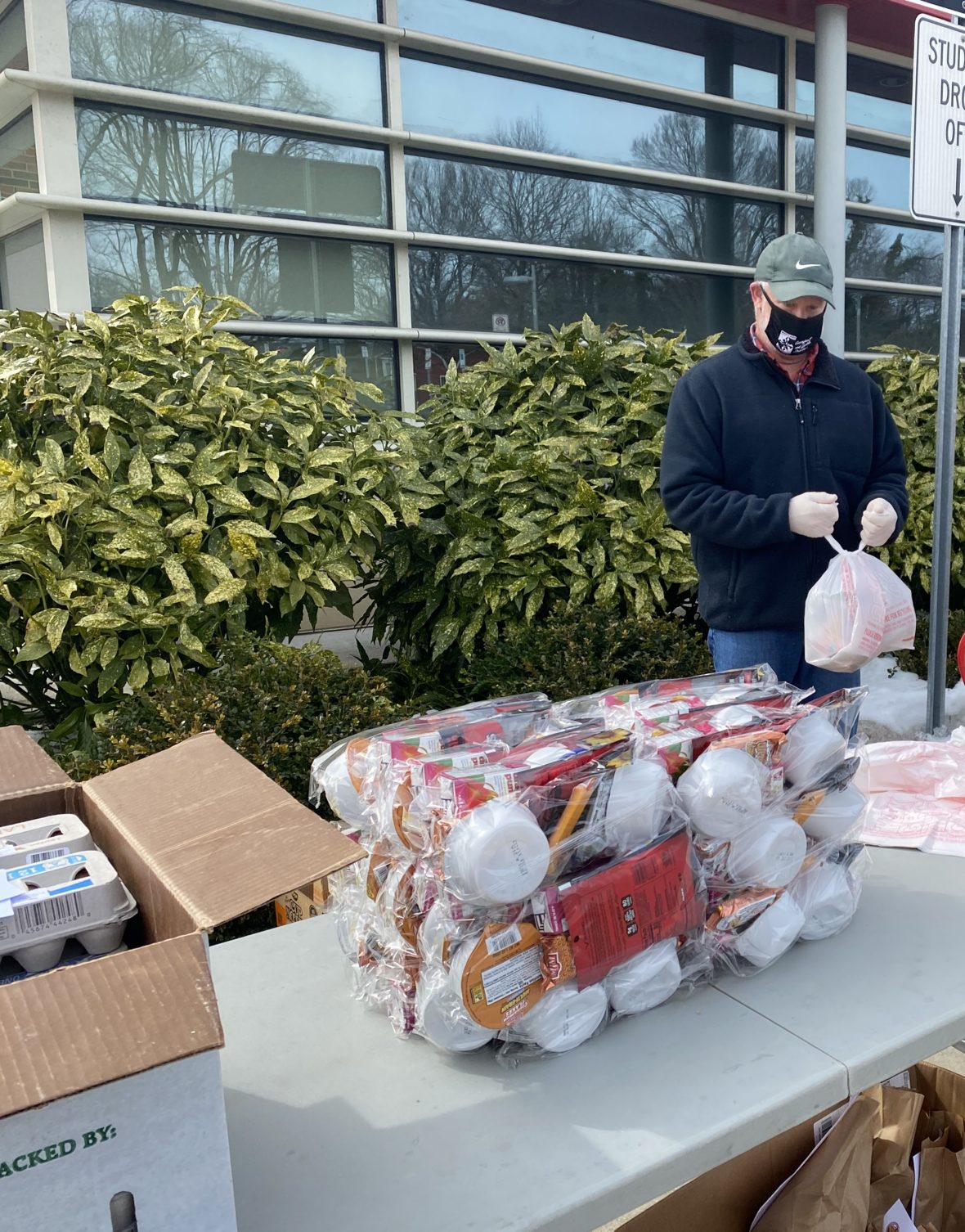 Children are more likely to face hunger than any other group in the United States. According to projections, 18 million kids across America will be affected by food insecurity in the coming years.
Blessings in a Backpack mobilizes communities, individuals, and resources to provide food on the weekends for school children who might otherwise go hungry. The Blessings in a Backpack Frederick Chapter serves over 3,000 kids per week in the Frederick, Md., community.
Thanks to farmer Ben Sayler at Pleasant Hill Produce, Blessings Frederick helped deliver 500 dozen protein packed eggs over two weeks in February and March.
Ben had been working with the Frederick Farm to School program. When he heard about Blessings in a Backpack, he knew he wanted to participate. Once their chickens started laying in early spring they had an abundance of eggs. Pleasant Hill sold the eggs to Blessings at a break-even price. " Lots of people don't realize hunger is a real issue in Frederick," Sayler said. "We are glad to be able to play a small part in alleviating it."
There were some unique challenges because eggs need to be refrigerated and are easily breakable. The eggs were sent to several schools across the county where they had to make sure there was an adult to handle the eggs. Protein is a rare addition to weekly bags, and volunteers and recipients alike were surprised and grateful to receive them.
Local Blessings in a Backpack program director Angela Abrishami said Frederick has been especially hard hit by COVID. "Food insecurity has always been a growing issue in Frederick, but because of the pandemic it's gotten much worse and the pandemic makes it harder to reach children in need because they are not in school."
Blessings in a Backpack and Farm to School partnered up when they realized their missions were aligned and they were having overlapping issues. The partnership helped provide fresh produce, recipes and education to kids and families at a critical time when the supply chain was disrupted in the early days of the pandemic.
"Right now, collaboration between organizations is vital," Abrishami said "Farm to school has been so flexible and amazing to work with. They are a warm face on distribution days. When families see someone from Farm to School, they know they are getting something fresh."