Funds from Viral NFL Donation Campaign Helps Feed Kids in Baltimore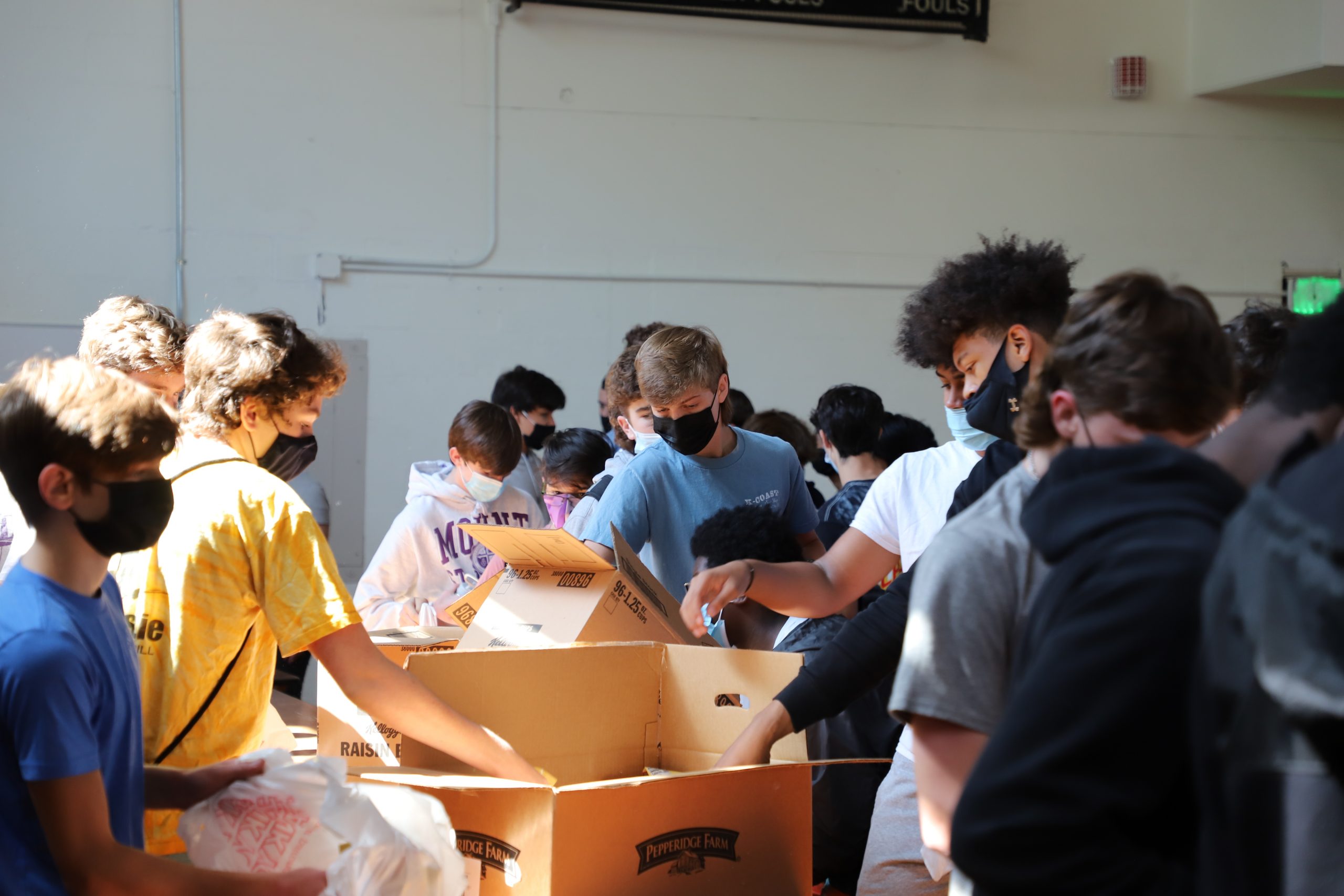 The incoming freshman class of Mount Saint Joseph, a Catholic, college preparatory high school for young men in Baltimore, is donating their time to help pack food for Blessings in a Backpack. On Tuesday, June 1, the teens will pack 400 bags of food that Blessings in a Backpack will distribute to Beechfield Elementary School to help ensure those students have food for the remainder of the school year.
Throughout the school year, students who experience food insecurity receive meals at school during the week and depend on Blessings in a Backpack to help feed them on the weekends. Thanks to the freshman students at Mount Saint Joseph and the generosity from the Bills Mafia, this packing event will be the start of a new Blessings in a Backpack program location at Beechfield Elementary.
During the 2020 NFL season, a viral donation campaign, known as the Buffalo Bills Challenge, was started by the Bills Mafia to support injured Baltimore Ravens quarterback, Lamar Jackson, and his favorite charity, Blessings in a Backpack. Thanks to generous donations from more than 18,450 Buffalo Bills fans, $553,000 was raised for Blessings in a Backpack. Recently, the nonprofit used a portion of these funds to help feed children in the Buffalo area. Now, Blessings in a Backpack is using the funds to help feed hungry kids in the Baltimore area.
"This event is part of our Freshman Community Day, which is a day for our incoming students to begin partnerships with community programs in Baltimore, like Blessings in a Backpack," said Clay Bonham, Director of Campus Ministry and Theology Department Chair, Mount Saint Joseph High School. "Our students are excited to begin this partnership by filling more than 400 bags to support children living right in our neighborhood."