Power of Change Meters to be Installed in Downtown Frederick; Will Benefit Blessings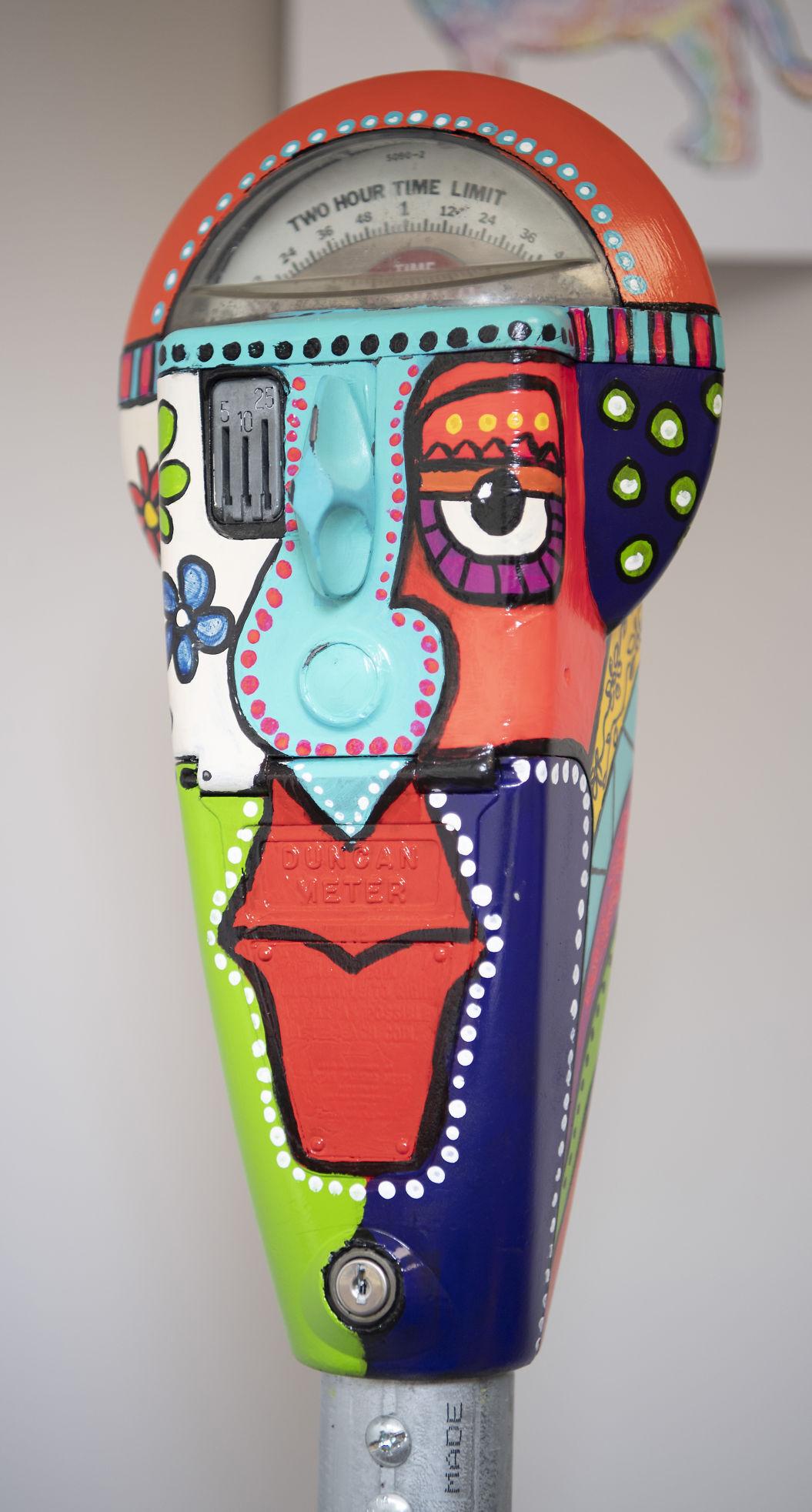 Story via fredericknewspost.com.
Beginning Thursday, downtown Frederick patrons will be able to drop their spare change into new, uniquely-decorated parking meters to help better their community.
Power of Change, a charity project supported by Federated Charities, will be launching six new meters to join the three already stationed downtown.
"It's the power of the change in your pocket, but it's also the power of something so small to collectively come together to do some really great things and change our community," said Ashley Waters, the founder of Power of Change and the communications manager for the city of Frederick.
Waters began Power of Change in 2019, bringing part of her hometown of State College, Pennsylvania, to Frederick. State College is home to Penn State University and has old, painted parking meters that collect change for THON, the dance marathon that benefits Four Diamonds at Penn State Children's Hospital.
"It's been a big part of my life, and I just always loved the concept of a passive giving opportunity for people in the community," Waters said.
When she moved to Frederick, she was inspired by the city's passion for public art and philanthropy and decided to take on a project similar to the one at Penn State. After partnering with Elin Ross, the executive director of Federated Charities, the project launched in 2019. The first meter would move around the city to different locations, and the beneficiary of the donations rotated every few months.
Power of Change had a slow 2020 and delayed the launch of any new meters due to the COVID-19 pandemic. Not only were fewer people walking around downtown during the start of the pandemic, but there was also a national coin shortage, resulting in more card payments and less spare change floating around.
Another speed bump Power of Change ran into was finding old meters for reasonable prices. Luckily, the city of Brunswick replaced its parking meters last year and donated the old ones to Power of Change.
"Now we have plenty of meters, we have a plethora of artists that are working on meters," Waters said. "So the pause for us was really beneficial because we were able to relaunch in a much greater fashion."
Leslie Ruby, the founder and owner of PopUp Frederick LLC, has spearheaded the process of matching artists with meters. The demand from artists has been high since the project launched in 2019, Waters said.
Artists work in a variety of styles and mediums, including paint and mosaic tiles. One meter, which will be placed outside the South Mountain Creamery Ice Cream Shop, is painted like a spotted cow.
"The coolest part about this project is it's really one for all ages," Waters said. "My son has loved this project, and he's 7, and he's always asking if we can go feed the meter."
Power of Change rotates beneficiaries quarterly. Community Living is the beneficiary from April to June, Woman to Woman mentoring will benefit from July to September, and Blessings in a Backpack will be the beneficiary from October to December.
The new meters will launch on Thursday at 3 p.m. outside Federated Charities at 22 S. Market St. before being moved to their permanent destinations.