Unity Campaign for Frederick County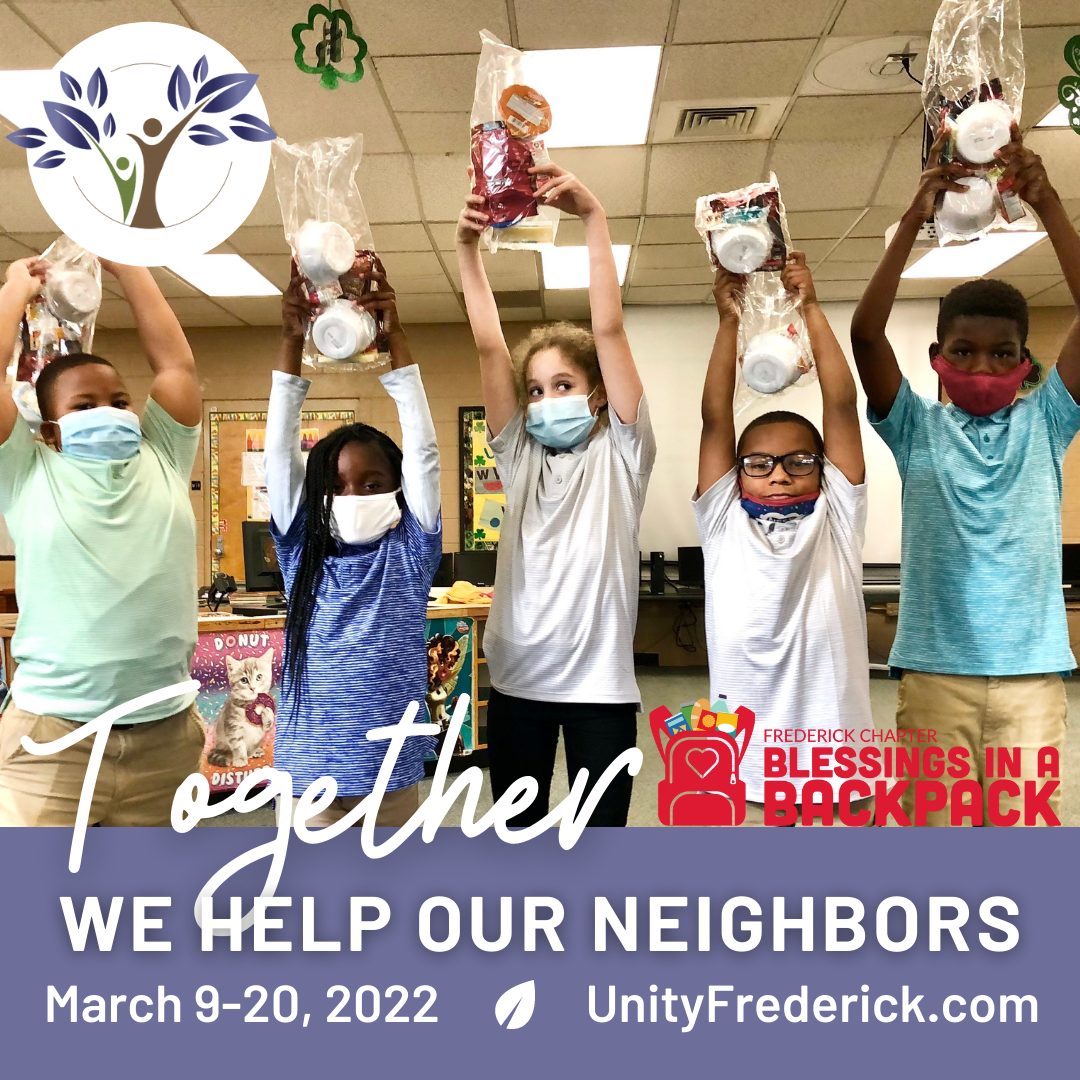 The Blessings in a Backpack mission is to mobilize the community to feed Frederick's children, who might go hungry when school meals are unavailable. This need has never been more true than it's been over the past two years. With the COVID-19 crisis closing schools, Blessings had to significantly shift gears from our school-based program to a community-based model. It took creativity and flexibility, but we remained committed to our promise of providing non-perishable, kid-friendly food over weekends when school meals were unavailable.
In our 8th year, we will continue to plan menus, purchase food, and ensure food is being delivered to our 29 School Partners for confidential distribution on Fridays to local low-income children. We will continue purchasing pre-packs ofhealthy food items through our national partners. Food will be drop-shipped from the vendor to our larger Partner Schools with a portion delivered to our storage, generously provided by the YMCA. Blessings volunteers will deliver pre-packs to smaller schools from inventory stored in our storage space.
Our 29 School Partners have resumed primary responsibility for distribution to students. If the pandemic conditions allow, Blessings may continue its traditional volunteer team packing at some schools and distribution by school staff. This pandemic is a fluid situation, so Blessings will work with our school partners and FCPS to do whatever is necessary to ensure that the low-income children we serve do not go hungry on weekends and over longer school breaks.
At the cost of $120 for food, funds from this campaign will help us feed 100 of Frederick's most vulnerable children across Frederick County during the school year. Blessings serves approximately 3,800 low-income children in our existing 29 Partner Schools and hope to add more by the end of the current school year.